Clean air is important for our health, and air quality varies quite a lot according to the season, time of day and location. We can measure how clean the air is by working out how much the microscopic particles of pollution that suspended in the air weigh. We do this by using an instrument that pulls in a measured amount of air and uses a laser and light sensor to optically count and classify particles of different sizes. From this we can work out the mass in microgrammes per meter cubed of air, which is a measure of how good or bad the air quality is. The equipment to do this is now quite small and inexpensive so we can move from large fixed installations to mobile air measurement which we hoped would reveal new information about how air quality varies.
This project was to design and build a mobile vehicle mounted air quality sensor. The grant funding allowed the use of 3d printing to prototype different physical designs for the case and how it would be fixed to a vehicle, the final design being an arch with 4 magnetic feet gripping to the vehicle. In the arch we have fixings for a standard 20v power tool rechargeable battery to power the electronics.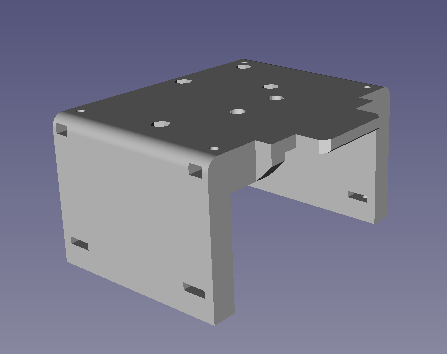 The 3d printed frame that houses the battery and electronic components
Above the battery a custom printed circuit board houses the electronics, consisting of power regulators converting the 20v battery voltage to lower levels suitable to power the Raspberry Pi Pico microcontroller, the sensor and the communications board. One particular challenge faced was that the Pico microcontroller was quite sensitive to the radio transmissions from the 3G communications board, there is a new board design based on a different microcontroller that is less sensitive to radio interference. The aim is to have this running as a stable solution for the winter 2022 season.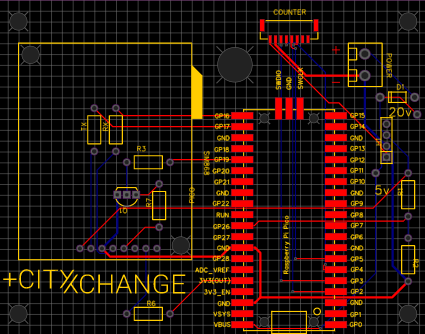 Design of the first circuit board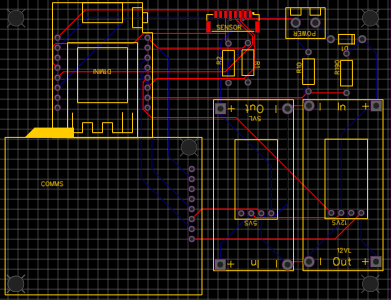 The next circuit board based on the Wemos D1 Mini microcontroller and two power supply options
To protect the circuitry from weather a case goes over the top of it, this had to be aerodynamically suitable to stay on a vehicle (not too much drag, no lift and no vibration) and also had to allow free circulation of air to the sensor. A number of shapes were tested including stress testing on rougher roads than would be encountered in the city.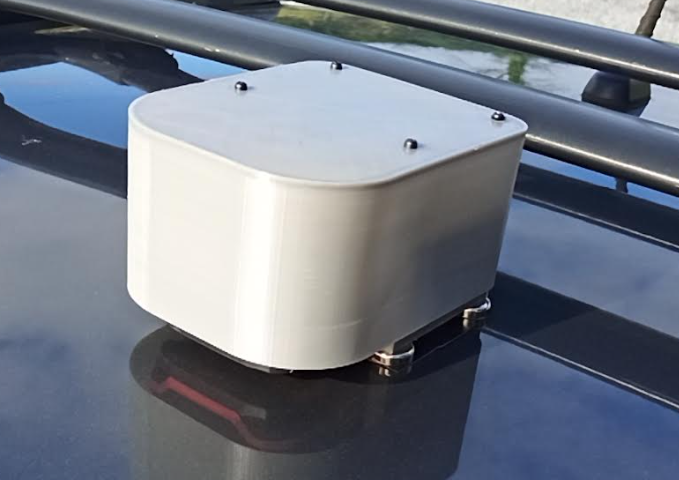 Case design mounted on a vehicle with magnetic feet
Whilst there were issues with running the communications board at the same time as capturing data it was possible to survey the Limerick area by car. Initial results show very good air quality in the town centre, with higher measurements recorded in the Farranshone and Childers Road areas. This may be due to variations in solid fuel use in different areas - turf, wood and smokey coal are major contributors to air quality issues. It was encouraging to see very clean evening air in the city centre. Weather conditions are likely to be a factor, air quality problems can build up in windless conditions so a continuous survey with multiple vehicles is the aim for the next season.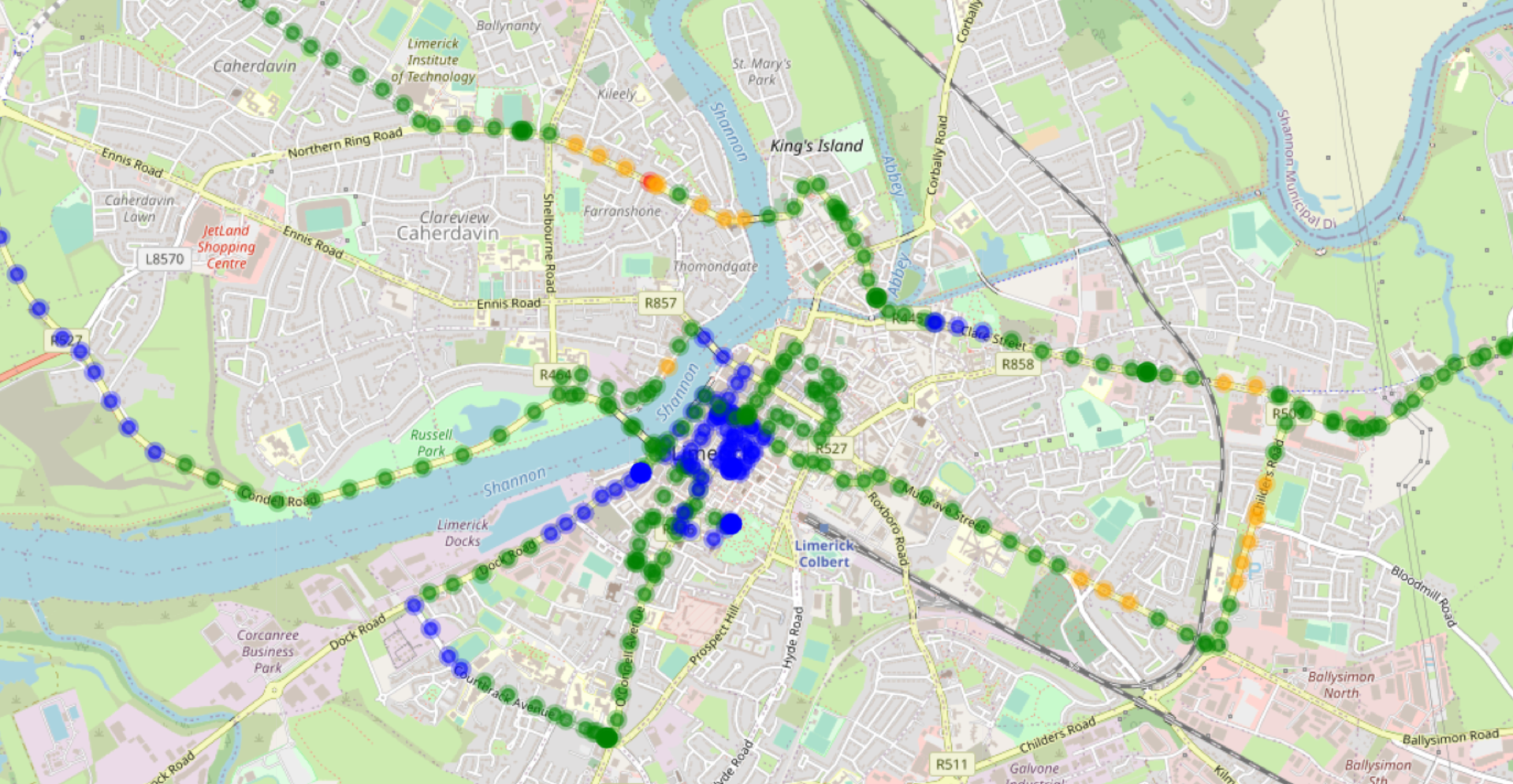 Map showing air quality in Limerick
As a part of this project the website infrastructure to receive data from the sensors, store it in a database and present it on a map has been put together. The code for the website and the code that runs on the sensors will be published under an open source license.
We produced at a number of pieces of monitoring equipment that can be mounted on vehicles (cars/commercial vehicles/bicycles). These contain a particulate counter and a GPS module along with ancillary electronics. They take frequent samples of the air, and report these along with the precise position and time. Having already conducted successful prototype work in County Clare we would like to produce a more rugged and reproduceable package. Open designs will be published for others to reproduce.
Design decisions to be considered as part of the project include:
Package design and mounting options for vehicles magnetic/window mount/roofbars.
Power options - vehicle power or rechargeable batteries.
Data upload options - whether to require periodic connection to wifi or to include mobile data or LoRa capability
A web site captures and analyses the data from the mobile monitors. This is in the form of a map with tools to show the air quality at different points in time. In the future, there will be an open API for the data so that it can be further processed and used by other projects.