This proposal reflects the collaborative thoughts of community activists (#LiveableLimerick), the EuropeanExpo team, local designers/architects, Limerick's Civic Trust, the Peoples Museum of Limerick, owners of properties on the laneway and others who live or operate businesses on the block and want to see this underused and unsightly public realm transformed in the way described.
To understand the part of the proposal which is the subject of the request for funding for 2020, it is important to understand where we see the ultimate destination in a couple of years.
We then think about Phase 1 to be completed in 2020 as the installation of interactive pieces of art on the walls of the laneway as an important first step to beginning the transformation of this forgotten part of NewTown Pery while also creating a lasting legacy from the EuropeanExpo 2020.
We would respectfully recommend our proposal to you for funding of 5,000 euros, an amount which would not cover the entire cost but would greatly help us catalyse involvement and funding from other stakeholders and backers and make significant step towards achieving the final larger scale project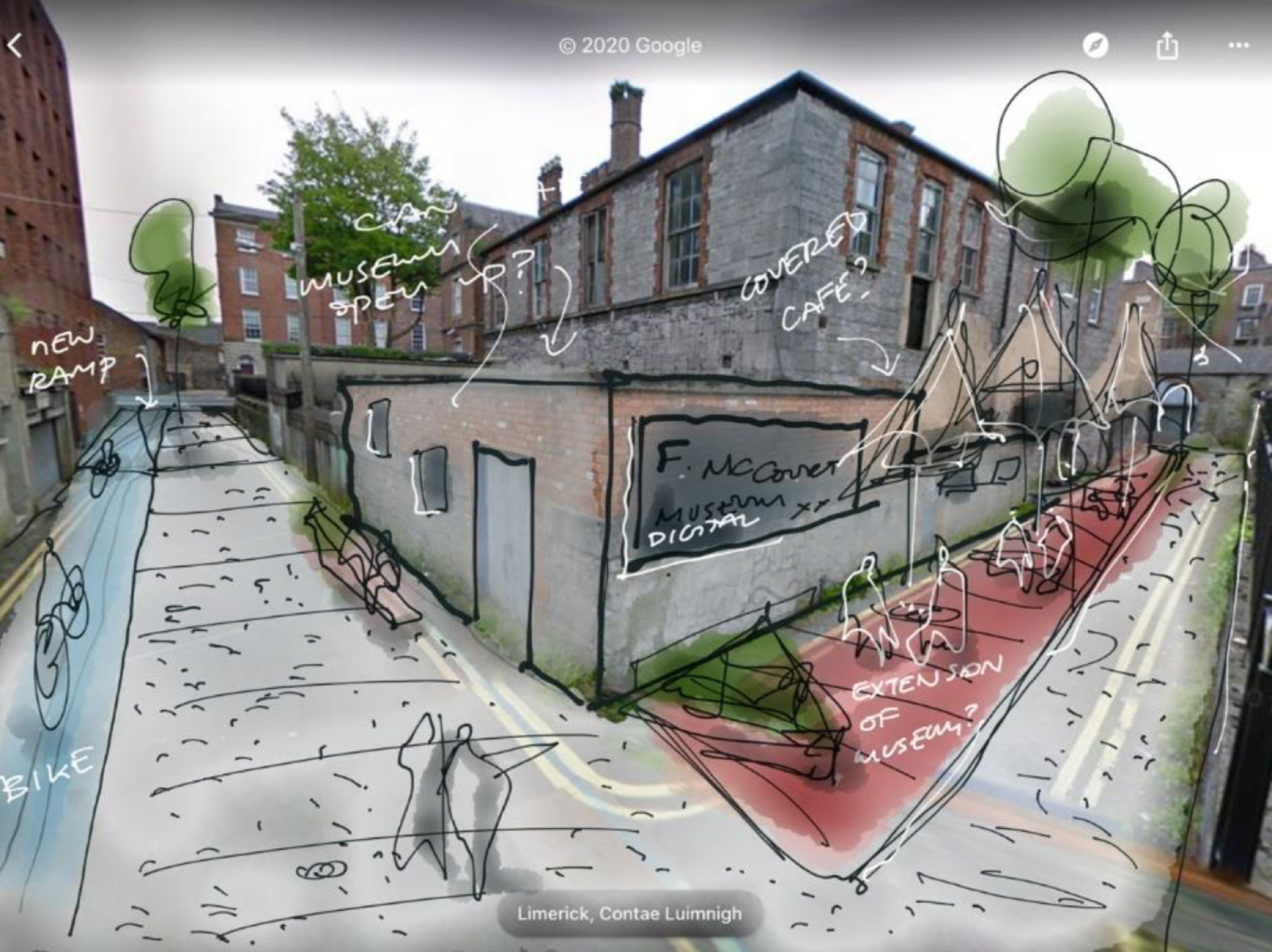 Images by Daniel Montgomery and Mick Bradley of #LiveableLimerick