The Solar Carport project proposes to specify, manufacture and install a suitably-designed solar carport to be installed at a site in Limerick. Solar carports can come in a number of different sizes and designs depending on customer preference.
The aim of the project:
Charging of electric vehicles on site
Create on-site energy generation
Reduce carbon emissions and increase air quality
Create a new revenue stream for the customer through the Microgeneration support scheme
Provide protection from the elements for cars parked in the carport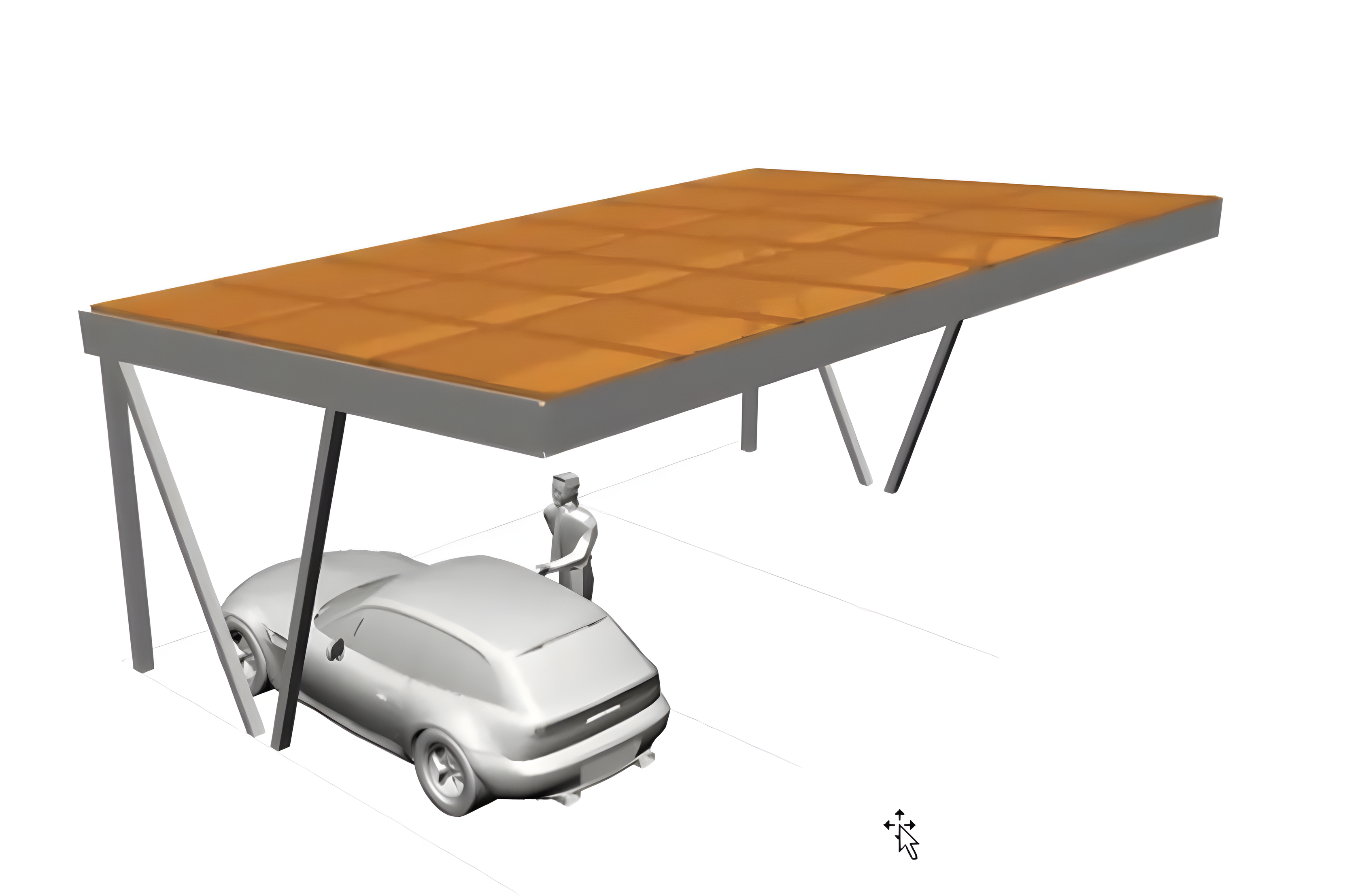 Design developed by Metaltech Ltd.
The basic premise of the product is as follows:
Sunlight falls on high-capacity solar panels during daylight hours. The solar panels convert the suns energy into direct current electricity which is sent to a hybrid inverter
The input from the hybrid inverter can either transfer the electricity to an AC/DC battery or to an electric meter.
Electric vehicles can then be charged using a charging station powered by the battery
If transferred to a meter then the electricity can be used on site
Any excess electricity is then be exported back to the grid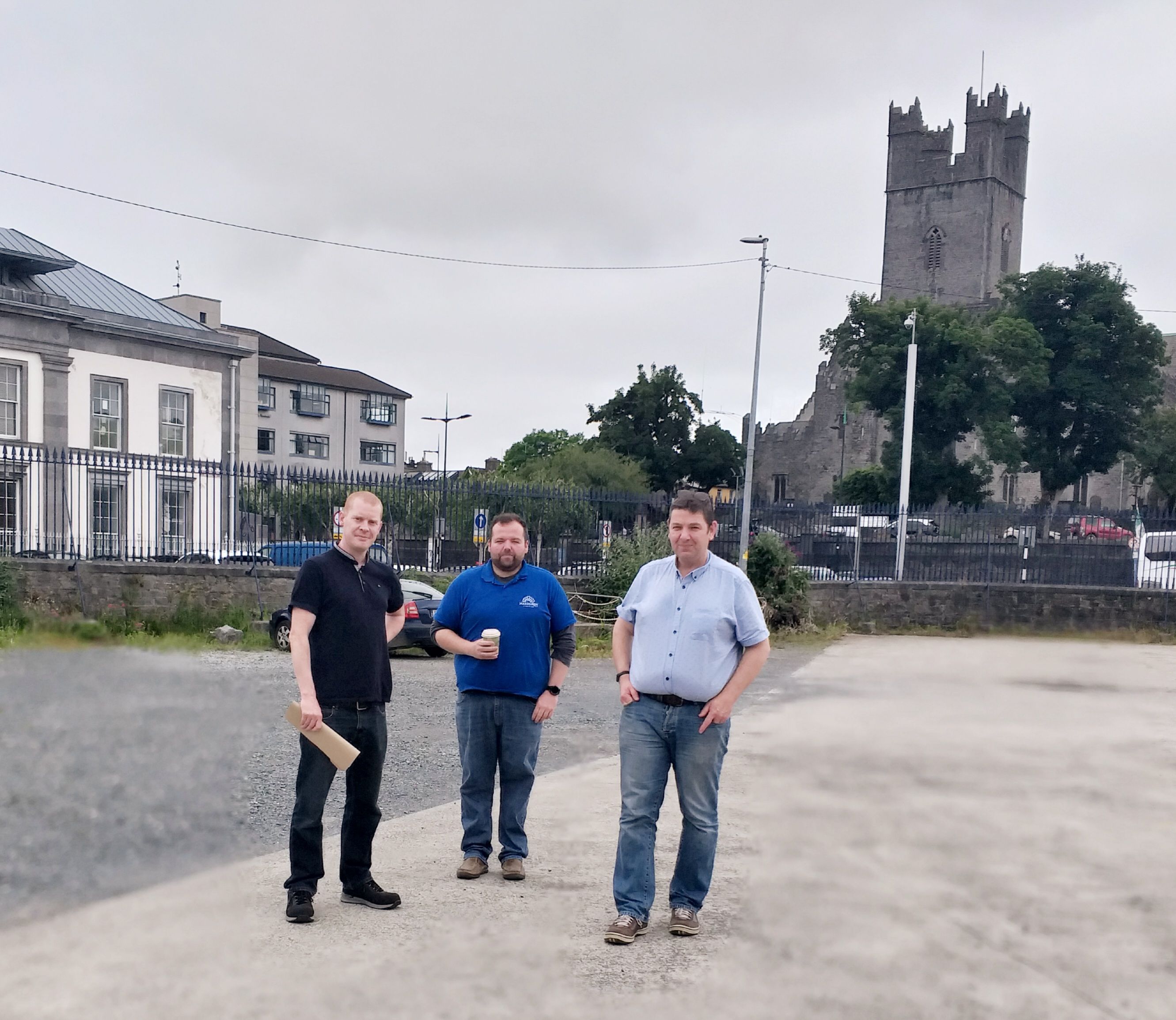 Solar Carport team on site.
This product can be scaled up and down so that it can be used in a wide variety of different settings such as offering EV-charging to people living and working in the locality, or potentially, being installed at family homes - A single solar carport can be incorporated into residential homes to allow EV charging when parked overnight.
Unfortunately, as of April 2022, permission had still not been given by the Market Trustees, operators or the car park. This was a long-running issue from COVID as they had not met as a group in 2021, and had not discussed the Solar Carport proposal. The project team proposes to deploy the project in 2022, in parallel with the Open Innovation Call 3 implementation period.