As a Positive Energy Champion I learned about the +CityxChange project, about Positive Energy Districts, active energy users known as prosumers, and about the crucial role of communities in the clean energy transition. I began to think about ways of sharing the message about the +CityxChange project. As a part of the Empowering Communities strand, I worked with the +CityxChange team to develop a mapping project in the location of King's Island using +CityxChange Crowd-sourced Mapping Tool.  This involved having a mapping event. I gathered interested parties through college contacts and through the Abbey River Coffee, my family's business, located on the Island, which I manage the social media for.
For more on the Limerick Energy Model click https://citizeninnovationlab.ie/tools/community-mapping-tool/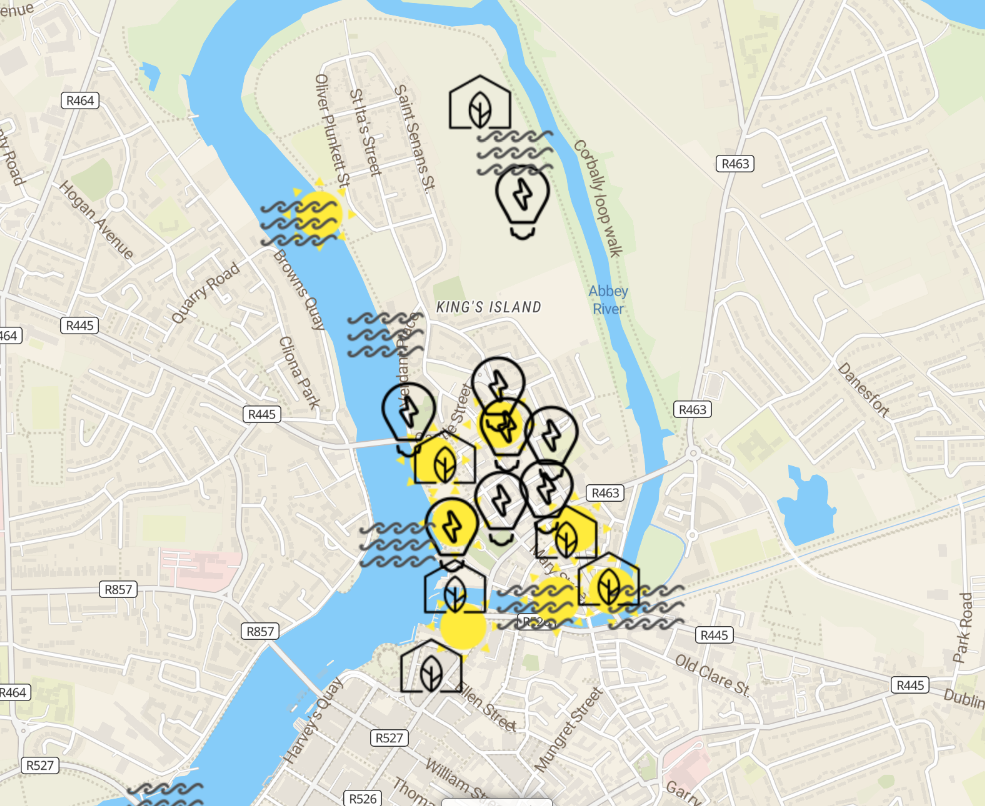 My Positive Energy Champion project was called King's Island Energy and used a crowd-sourced mapping tool to gather info on the community's thoughts on renewable energy potential in the area. The theme was Empowering Communities and the aim was to gather interested parties to potentially form a Sustainable Energy Community.
The input from the +CityxChange team in Limerick was great, we worked together to make the project visual and engaging. Using the King's Island Energy mapping tool we got 50 entries for different types of energy in different locations throughout the island. It was interesting to see the potential that's there.
It is hard to find people motivated to help stop climate change. Maybe because we were in a pandemic people were just trying to get through and not thinking ahead. I feel like the project I did didn't resonate with enough people, I didn't think it was complicated but not that many individuals got involved.
I think my project made an impact to the particular people who added to the map. As they began to think about future ideas for renewables.
Next we are discussing setting up an Sustainable Energy Community.
A .CSV file of Aoife's map can be downloaded here.